If you're a member of the excellent Climate Replay Discord server (not a member? Click this sentence to check it out) you might have noticed over the last few months we've been doing something called Climate Quests. These are simple challenges that we refresh every two weeks and encourage anyone who wants to to take part in. Today, we're giving them their first significant overhaul! And my personal quest is to explain this to you without getting confusing or banging on about The Great Ace Attorney instead yet again. Wish me luck.
Our aim with these Climate Quests has been to gamify making more environmentally friendly choices in a way that's fun and accessible. Is it working? We think so! So far we've encouraged you to share your vegetarian/vegan meals, show us some of your best nature shots in your favorite games and IRL, and to watch/listen to some awesome videos/podcasts about how you can help the climate fight. And not once have we accidentally made one of the quests 'buy shares in Shell'. Go us!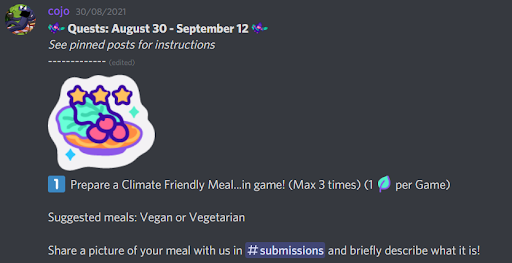 Upon handing in your quests on the Discord server, you're awarded virtual leaves. The more leaves you have, the higher up you go on the leaferboard. So far, all that's really given you is something great to brag about at dinner parties (e.g. "you're working on a cure for cancer? I suppose that's almost as impressive as the five leaves I have on the Climate Replay leaferboard.") But today that all changes, because we're launching our first Climate Replay quests season. From October 11th to December 21st, it's officially Spooky Season!
(We went with Spooky Season because October has Halloween in it. And November and December are also part of the endlessly spooky horror of a year known as '2021').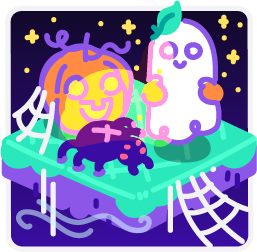 The big difference seasons introduce is we're now going to be giving out Seasonal Rewards! Both for the quest wizards who get the most leaves, and anyone who hands in a certain amount of quests. Let's take a ghostly look at some of the prizes on offer! What's a 'ghostly look' I hear you scream? Why, an incredibly weak attempt to force some spooky terms into this blog post, of course!
SEASONAL PRIZES
Each season, we'll refresh the leaferboard and everyone's leaves. We're not going to do that for this debut season, as it wouldn't be fair on everyone who took part over the Summer. So that means the first refresh will happen on December 21st 2021.
At the end of the season, we'll be offering special prizes to the top three people on the leaferboard. They'll get to choose one of these:
Your choice of game code from a selection of games (TBA, but we're massive gaming snobs, so we promise they'll be good ones!)
Custom Discord Avatar (just look at the quality of the art in this blog post to see what a great prize that is!)
Custom Minecraft Skin!
I will officially call you cool with my own face (don't know why I've ended this list with the worst prize, but here we are!)
All three winners are invited to help us set quests for the next season too. 'Let us just win again' will not be a valid suggestion. Nice try.
DISCORD PRIZES
Get 30 leaves or more and you'll be assigned the new role on our Discord of Quest Capybara Level 1! You can only hit one level per season, which also means you only have one season to hit that level – so get on those quests asap!
A channel for each quest level to chat in – yep, an exclusive channel solely for Quest Capybara Level 1's! Which, admittedly, will be very quiet for the first person to reach level 1. But just think of the bragging rights.
Custom Art. We somehow tricked some astonishingly talented artists to help with Climate Replay (as you can see in this very blog post). We'll offer you some custom art too!
I'll personally apologise to you for that 'ghostly look' line in this blog post.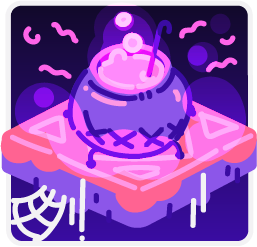 Since starting Climate Replay earlier this year, we've loved watching our Discord community grow and grow. We want to get more people involved with the joys of vegetarian/vegan cooking, discovering videos and resources about how we can be more sustainable, and sharing lovely gaming moments to distract us from the horror of *gestures broadly at basically everything*.
So click me, this very sentence you're reading right now, to be taken to our Climate Replay Discord Server and start completing quests. Good luck!
…
…
…and go play The Great Ace Attorney!
Sorry. I just couldn't hold back…
Art by Mariana Salimena