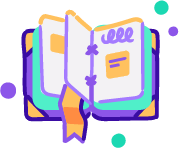 re:
our story
Climate Replay began with a question:
Why won't Nintendo release Breath of the Wild 2 already???

Luckily, our next question was far more relevant:
How can one person alone impact the fight against climate change?
We realized that was still the wrong question. What we really should be asking is:
How can we work together to fight climate change?
And we believe we have the answers!